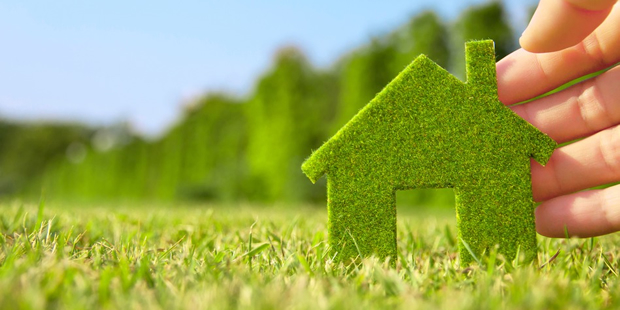 Toxic household cleaners can be tempting to reach for during cold and flu season. You want the strongest products with the strongest chemicals to wipe out any trace of germs and bacteria that might be lingering in your home. However, these tough household cleaners can damage the surfaces in your home and can even be flammable or corrosive. More importantly, the harsh active ingredients in some cleaners meant to kill germs can cause harm to the health of you and your family. These harmful ingredients most commonly can cause irritations to the eyes, throat and respiratory system. They can also cause headaches, allergic reactions and overtime lead to more serious health issues.
Some household cleaning products release dangerous chemicals called volatile organic compounds (VOCs). According to the American Lung Association, "VOCs are gases that are emitted into the air from products or processes. Some are harmful by themselves, including that cause cancer. In addition, they can react with other gases and form other air pollutants after they are in the air." These VOCs are what cause negative reactions in our bodies, in our own homes. Perhaps the most common household VOC containing cleaners are bleach and ammonia. NEVER MIX BLEACH AND AMMONIA. This can create a gas that leads to chronic breathing problems. Mixing these two chemicals with any cleaner can be extremely harmful. Sometimes harsh chemical cleaners can be even more dangerous than the germs they were made to get rid of.
So how can you make sure your home is prepped for cold and flu season without releasing poisonous gases into the air? Thankfully, there's an increased demand for natural alternative cleaners which has sparked a plethora of new "green" cleaner companies to emerge into mainstream markets.
It is also important to note that manufacturers are not required by U.S. Law to list all ingredients in consumer products. By this logic, just because a product is labeled "green" does not necessarily make it safer. Make sure to do your research on products and their active ingredients before purchasing. Luckily, we've done that bit for you! Here are our top 3 natural and safe cleaners for a safe, germ-free cold and flu season.



Biokleen:



This biokleen all-purpose cleaner is perfect for both the waste and chemical conscious buyer. Its natural ingredients include grapefruit seed and orange essence in place of harsh disinfectants. Break out your reusable spray bottle (we recommend these amber glass ones from Amazon.com) and simply dilute the solution with distilled water. Boasting the ability to make 64 gallons, this cleaner is bound to last much longer than any pre-mixed bottle you can pick up at the grocery store. Thus lowering your costs for household cleaners and cutting down on plastic waste in our landfills. It's really a win-win! Even better, biokleen hosts a variety of household products including dish soap, laundry detergent, and fabric freshener.


Better Life Natural All-Purpose Cleaner:



Better Life Natural All-Purpose cleaner is a 100% plant-based cleaner made from all-natural ingredients including coconut oil, corn oil, and amino acids. The coconut and corn oils act as degreasers (think fighting fire with fire) while the amino acids and other natural ingredients act as cleaning agents. It's unscented, which is perfect for those sensitive to strong fragrances. Many reviewers mention that this product is easy on their chemical sensitivities. And let's not leave out the packaging material! They've created packaging using solar energy and recycled materials. Better Life even has a few endorsements on its resume being featured in Real Simple and on Oprah and Shark Tank. As a bonus, all of their products are cruelty-free and safe to use with pets.
Better Life has a suite of household products including laundry detergents, dryer sheets, soaps, glass cleaners and more.


CleanWell Botanical Disinfecting Wipes:



Having wipes available can be very convenient especially for young kids who aren't quite ready to graduate to a cloth and spray bottle combination. Also great for cleaning items that are more difficult to clean with a spray bottle like your cell phone, car seats, and toys. These wipes by CleanWell are a go-to for cold and flu germs. Without using alcohol, bleaches or harmful chemicals, these wipes kill 99.9% of germs on all surfaces. Their active ingredient is called Thymol which is derived from thyme oil. Thymol and all other ingredients in these wipes are biodegradable, breaking down quickly and completely without disturbing the environment's natural balance. The container is recyclable, the wipes are cruelty-free and the company is environmentally conscious. What's not to like?!
When it comes to keeping cold and flu germs at bay, choosing a natural solution is almost always going to be the safest route. It is important to remember that our health depends on more than just how much we exercise or what we eat for lunch. The chemicals we expose to our skin and lungs can play a huge part in medical issues down the road or even immediately if they're accidentally ingested. Ensuring that your homes are germ-free and your kids and pets are kept away from harsh chemicals and gases can give you peace of mind for their health now and in the future.
Source: American Lung Association –Volatile Organic Compounds https://www.lung.org/our-initiatives/healthy-air/indoor/indoor-air-pollutants/volatile-organic-compounds.html