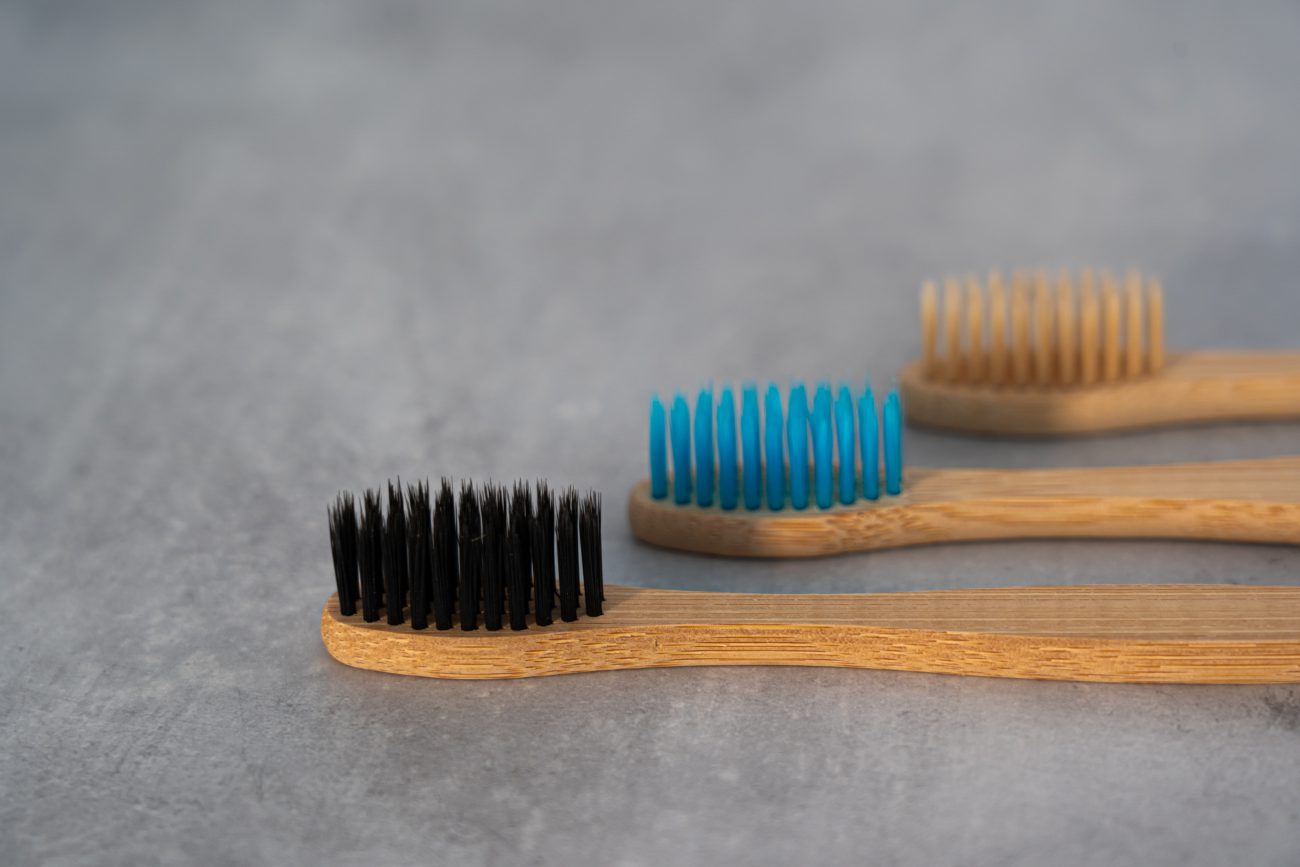 Living an eco-friendly lifestyle can be challenging when you're just getting started. However, it's more important than ever to make smart decisions when it comes to the products we use and the waste we produce. The global population is growing and manufacturers are under more pressure to produce products more efficiently than ever before, but there are ways to be responsible, go green and reduce your environmental footprint.
But don't worry, you don't have to make the switch all at once. Start with small choices to be more environmentally conscious, such as your personal hygiene routine. By reducing waste and taking responsibility for the health and beauty products you use, you'll be taking a huge step toward a fully green lifestyle.
Here are 5 easy ways to add a little green to your hygiene routine:
1. Ditch the chemicals
Many brand name cleaning products are made with harsh chemicals that aren't good for people or the planet. If you want to start transforming your green hygiene routine, ditch the chemicals and sanitize with a non-toxic cleaning solution. If you're uncertain about what goes into your products, do some research before you buy to make sure they're made with eco-friendly ingredients and certified by a reliable third party organization.
2. Reuse and recycle
You may already have a recycling routine in place, but don't forget that you can also recycle plastic and paper products outside of the kitchen. Keep an extra bin in your bathroom to make sorting easier at the end of each week and re-purpose plastic containers and other packaging whenever possible. You can even find products on the market that use recycled materials for their packaging, or for things like toilet paper and tissues.
3.Go organic
If you can, select organic hygiene products. The best organic tampon and hand soap options are often found right alongside the bigger name brands on the shelves at a reasonable price. If you'd rather eliminate paper products all together, try looking into cloth diapers and feminine pads, as well as using a washcloth instead of make-up wipes or cotton balls. With all these alternative products available, it's easier than you think to go organic.
4.Shop local
If you shop your local farmer's market, keep your eye out for handmade products that are made with organic, non-toxic ingredients. You'll find homemade soaps, oils and other hygiene solutions that are high quality. By shopping local, you're also saving the earth from harmful chemicals and exhaust that are pumped back into the planet by big factories.
5.Save energy
Whenever you can, choose energy-efficient appliances. Hairdryers, electric razors, curling irons and electric toothbrushes are a few hygiene appliances that use a significant amount of energy. Some manufacturers have found ways to make tools that conserve power and also save you some cash normally spent on your electricity bill.
Going green is much more doable than it used to be, considering all the innovative solutions and eco-friendly alternatives available to the ordinary consumer. Your green lifestyle can start with a little awareness and a few small shifts in your daily routine.